IT that works for you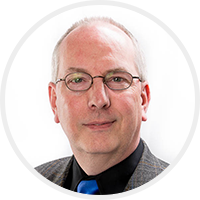 Founded in 1992, Secure ERP is a complete technology solution provider laser focused on cyber security. We are 100% committed to making sure business owners have the most reliable and professional IT service in Indianapolis. Our team of talented IT professionals can solve your IT nightmares once and for all.
Here's why so many businesses depend on Secure ERP for complete IT services and support:
NO Long Term Contracts – Excellent service every day is our contract with you, not binding, multi-year contracts that handcuff you to using us.
Reliable Cost Structure – Your cost will be the same every month. Easy to budget, no surprises.
Securing Your Data Comes First –  From the best enterprise class backup solution available to the best enterprise level ransomware protection, securing your business from cyber criminals trying to steal it from you is at the forefront of our minds and included as part of our Guardian Angel Protection.
'No Worries' IT IN or OUT of Your Office - Having your issue addressed by a skilled technician within 15 minutes gives you the peace of mind you need to run your business, not chasing after IT ghosts no matter where you're working or the time of the day (or night!).
True Proactive Approach - Beyond monitoring & updates, our Guardian Angel Protection Services include virtual Chief Technology Officer (vCTO) planning, employee training, & ultimately minimizes business interruption due to your technology.
Our custom service packages deliver what you need and want without overstepping the boundaries of your budget. From cloud services to data backup, Secure ERP is here to team up with you and your company for expert support.