Blackpoint Cyber
https://www.blackpointcyber.com
Blackpoint Cyber is a technology-focused cyber security company headquartered in Maryland, USA. The company was established by former US Department of Defense and Intelligence cyber security and technology experts. Leveraging its real-world cyber experience and knowledge of malicious cyber behavior and tradecraft, Blackpoint provides cyber security products and services to help organizations protect their infrastructure and operations. The company's proprietary security operations and incident response platform, SNAP-Defense, is available as a product or as a 24x7 Managed Detection and Response (MDR) service.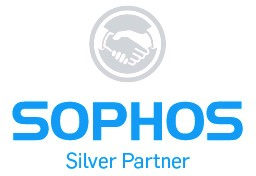 Sophos Partner
IT security products have become as complex as the networks they're trying to secure. At Sophos we know that the solution to complexity is not more complexity. We tackle security challenges with clarity and confidence, knowing that simple security is better security.

APC Partner
The American Power Conversion™ Corporation was started in a garage in 1981. Through years of innovation, we've grown to be a flagship brand of Schneider Electric™, and the industry leader in physical infrastructure and software solutions. From battery backups that safeguard against outages at home, to full-scale data center infrastructure, our offers can help your home and business become more efficient, reliable, and connected.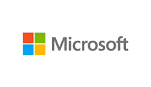 Microsoft Network Member
Microsoft Certified Partners are independent companies that can provide you with a high level of technical expertise, strategic thinking, and hands-on skills. Being a member of the Microsoft Network allows our firm to stay current with the latest Microsoft technology and serve customers more effectively.  Their real world perspective can help you prioritize and effectively deliver your technology solutions.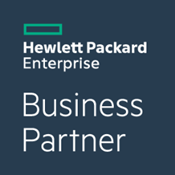 HP Business Partner
HP, the world's largest technology company, simplifies the technology experience with a portfolio that spans printing, personal computing, software, services and IT infrastructure. Business Partners meet requirements for authorization to resell or influence the sale of HP products, and receive training and benefits of an HP relationship.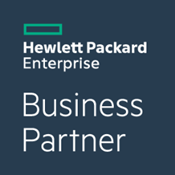 HP Enterprise Business Partner
HP, the world's largest technology company, simplifies the technology experience with a portfolio that spans printing, personal computing, software, services and IT infrastructure. No matter what your needs are, HP's personal approach to customized services has got you covered.

HIPAA Secure Now! Partner
https://www.hipaasecurenow.com/
HIPAA Secure Now! has been helping clients comply with the HIPAA since 2009. The company's all-in-one solution provides a security risk assessment, which also satisfies Meaningful Use and MACRA requirements, as well as privacy and security policies and procedures, and training. HIPAA Secure Now! moves customers toward HIPAA compliance quickly and easily, and protects them in the event of an audit. Clients can complete the entire process in less than three hours, and regularly comment that it is painless and has made their lives easier.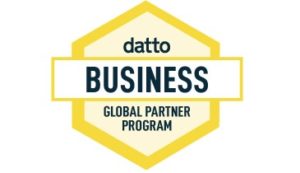 Datto Business Continuity Partner
Datto provides business continuity solutions to secure the essential business data for thousands of companies around the world. All delivered as managed services primarily through Managed Service Providers (MSPs) for the data protection needs of small and midsized businesses or distributed locations of large enterprises.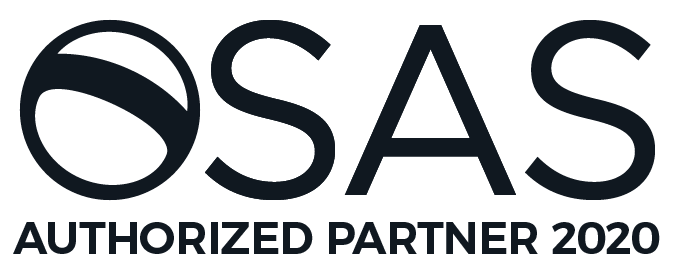 TRAVERSE Authorized Partner
Open Systems was founded in 1976 to deliver powerful business accounting software and complete ERP solutions and services. For nearly four decades, Open Systems has collaborated with customers, partners, consultants, and developers to deliver adaptable solutions. Together, our reselling partners, dedicated support staff, and enthusiastic employees stand ready to help you achieve your goals.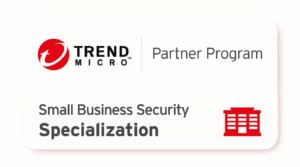 Trend Micro Small Business Security Partner
For nearly 30 years, Trend Micro's unwavering vision has been to make the world safe for exchanging digital information. Security is our entire focus, and it shows. This single-minded passion has inspired our innovations that keep up with the bad guys despite a changing IT landscape, riskier user behavior, and constantly evolving threats.
The depth of our experience remains unmatched. From the endpoint to the network to the cloud, we've got you covered with a connected threat defense recognized by analysts, customers, and industry gurus of all kinds.

ID Agent Partner
ID Agent provides a comprehensive set of threat intelligence and identity monitoring solutions to private and public-sector organizations and to millions of individuals impacted by cyber incidents. The company's flagship product, Dark Web ID, delivers Dark Web intelligence to identify, analyze and monitor for compromised or stolen employee and customer data, mitigating exposure to clients' most valuable asset – their digital identity.

Kaspersky Registered Partner
Kaspersky Lab is a global cybersecurity company that celebrated its 20 year anniversary in 2017. Kaspersky Lab's deep threat intelligence and security expertise is constantly transforming into next generation security solutions and services to protect businesses, critical infrastructure, governments and consumers around the globe. The company's comprehensive security portfolio includes leading endpoint protection and a number of specialized security solutions and services to fight sophisticated and evolving digital threats. Over 400 million users are protected by Kaspersky Lab technologies and we help 270,000 corporate clients protect what matters most to them.

Fortinet Silver Partner

We provide top-rated network and content security, as well as secure access products that share intelligence and work together to form a cooperative fabric. Our unique Security Fabric combines Security Processors, an intuitive operating system, and applied threat intelligence to give you proven security, exceptional performance, and better visibility and control--while providing easier administration.  The Fortinet Security Fabric delivers a unified approach that is broad, integrated, and automated. Reduce and manage the attack surface through integrated broad visibility, stop advanced threats through integrated AI-driven breach prevention, and reduce complexity through automated operations and orchestration.