Zionsville Cyber Security Support
Secure ERP has been providing Zionsville Cyber Security Support, IT Support, Managed Services, PC Support, Business Continuity, ERP Support, HIPAA Compliance Services and more since 1992. We happily serve businesses of all sizes with their cybersecurity & IT support needs.
We're offering Zionsville businesses 2 FREE hours of cyber security Services/advice or networking support to diagnose ANY computer problems or cyber security concerns you are having.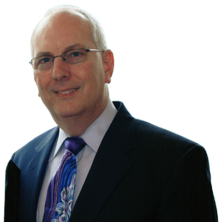 Rick Rusch
President/CEO
Upgrade your IT support to cybersecurity focused, fast, friendly, and reliable service.
Help us prove that our computer support is the best in Zionsville by helping your business with 2 free hours to diagnose any computer trouble or cyber security issue you may be having. There is no cost or obligation. The only requirement is that your business has at least 5 computers and 1 server to qualify.

We HATE SPAM As Much As YOU!
We will never rent, share, or sell your information with anyone ever! We will only use your information to communicate with you directly and you can remove yourself from our list at any time with one simple click.
Don't take our word for it.  Here's what other Zionsville Area businesses are saying: