FREE Executive Seminar Breakfast:
"Cyber Security And
The War to Steal Your Assets:
What Your Business Needs to Stay Safe
And Stay Open For Business"
WARNING:  Attendance is extremely limited.  We expect this event will fill up quickly.  The facility will not allow us to "over book" the event like the airlines.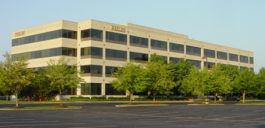 Event Details:
When: Thursday, September 14, 2017
Session Time: 8:00 am - 10:00 am
Where: Indiana CPA Society Professional Development & Conference Center
8250 Woodfield Crossing Blvd., #100
Indianapolis, IN 46240
During This Seminar You'll Discover:
The 9 critical policies, procedures and protections EVERY business must have in place NOW to protect themselves; overlook even one and you're exposing yourself to security breaches, damaging and expensive litigation, employment lawsuits and having confidential company information exposed to competitors, hackers and cyber criminals.
The #1 security threat to your business that anti-virus, firewalls and other security protocols are powerless to prevent.
A SHOCKING truth about bank fraud that most businesses don't know about that could (literally) wipe out your bank account.
Why basic firewalls and legacy anti-virus software give you a false sense of security – and what it REALLY takes to protect your organization against new threats and today's sophisticated cybercrime rings.
Why cyber insurance is as important as your fire insurance -- how this could be your saving grace and keep your business doors open when disaster strikes.
FBI Alerts for your business you never saw on the news - How to keep from becoming another victim of criminals
Who Should Attend?
C-Level executives and managers who are concerned about: lost or stolen devices, privacy of confidential information, employment litigation introduced when employees use personal devices to access company data and State and Federal laws that carry heavy fines for lost or stolen data. This is of particular importance for those organizations that handle ANY sensitive data such as credit card and financial information, medical records (or serve clients who have medical records) or who simply want to avoid having their bank account wiped out due to a cyber-attack.
Event Details:
When: Thursday, September 14, 2017
Session Time: 8:00 am - 10:00 am
Where: Indiana CPA Society Professional Development & Conference Center
8250 Woodfield Crossing Blvd., #100
Indianapolis, IN 46240
Seminar Agenda
 8:00 am to   8:30 am     Registration / Breakfast / Networking
 8:30 am to   9:15 am     Cybersecurity Presentation
 9:15 am to 10:00 am     Panel Discussion / Q & A
Click the appropriate calendar link below to add this event to your calendar:
(be sure to set the reminder!)
Register By Completing The Form Below:
Meet Your Presenters: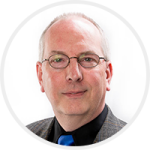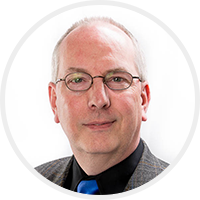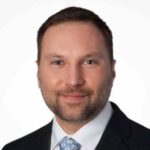 And Special Guest Presenter: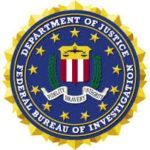 Special Agent Michael Alford
Michael Alford has been a Special Agent with the FBI in Indianapolis for over ten years. Special Agent Alford has a Master's of Science in Digital Forensics from the University of Central Florida, and has over 15 years of experience in computer security and computer forensics. Special Agent Alford routinely investigates complex computer intrusions, including national security intrusions and intrusions into industrial control systems.
Rick Rusch
For over 25 years Rick has helped companies research & select an appropriate ERP accounting software solution. Recognizing the new dangers of the Internet age, Rick has focused on cybersecurity to help clients guard their digital data. Rick has degrees in accounting and computer science from Indiana State University.  Throughout his career, Rick has spoken to college students, business owners, & taught professional education courses for CPAs on the subject of cybersecurity & IT solutions.
As a founder of Secure ERP, Rick recognized the "tip of the spear" of IT services had to be cyber security. Thus, Secure ERP studied & invested in multiple technologies & techniques which provide a layered approach to cyber protection. Any client which has followed the recommendations of Secure ERP in the past 2 years has not suffered any ill effects due to ransomware, malware or been the subject of a breach of information.
Heath Bandy
Heath Bandy joined USI in 2016 as a Technical Resource for the Midwest Region specializing in Management Liability, Cyber Liability and Professional Services. He has seventeen (17) years of experience in the insurance industry with six (6) years devoted to management and professional liability coverages.
Heath has handled a diverse portfolio of clients ranging from large public companies to private and not-for-profit entities in many industry segments including healthcare, financial institutions, technology, retail, manufacturing and professional services.
Heath received his Bachelor of Arts degree from The Ohio State University in 1999 and has been working in the insurance industry ever since. He is a licensed insurance broker in Ohio, Kentucky, Indiana, Michigan, and Tennessee.
Here's What Other Business Owners Have To Say About Secure ERP